Spider Simulator
Our spider simulator act like the process search engines use to explore your website and its pages, It gives you detailed information on how your pages seem to search engine spiders or bots. Let's review your site.
Search Engine Spider Simulator
A free Search Engine Spider Simulator tool is now available. It might be difficult to determine whether your site will perform well in search engine results, whether the material is readable, and how to access the page source in HTML text form once it has been completed. You should find this information useful, especially for search engines. The following aspects will be listed by this search engine spider simulator so you can take a thorough look at your website.
Daily Search Query Usage Limit for Our Tool is Explained Below:
| | Daily Usage |
| --- | --- |
| 👤 - Gust Users: | 10 - 🔎 Search Query |
| 👋 - Registered Users: | 15 - 🔎 Search Query |
| 👦 - Basic Premium Users: | 25 - 🔎 Search Query |
| 👨‍✈️ - Professional Users: | 35 - 🔎 Search Query |
| 👮‍♂️ - Agency Users: | 50 - 🔎 Search Query |
| 🏢 - Enterprises / Organizations: | 75 - 🔎 Search Query |
How To Use Search Engine Spider Simulator?
There are several spider simulator software available on the internet, but this Googlebot simulator has a lot to offer. The best part is that we're giving out this internet tool for free and making no demands at all. Our Google Bot Simulator offers the same features as paid or premium tools.

In the box on the webpage, paste or type in the full URL of the page you want to crawl.
Click the "Simulate URL" button to start the crawl process.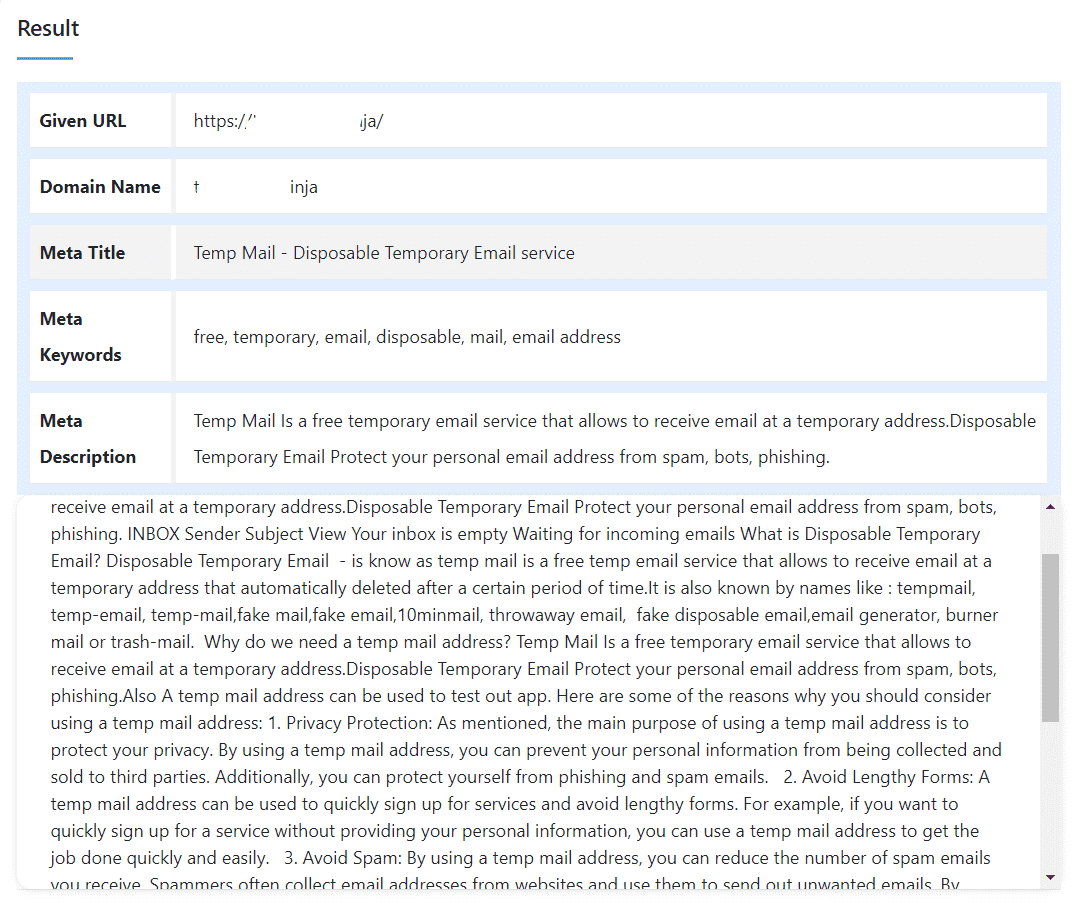 The tool will now start crawling and analyzing the page to identify any issues from an SEO perspective.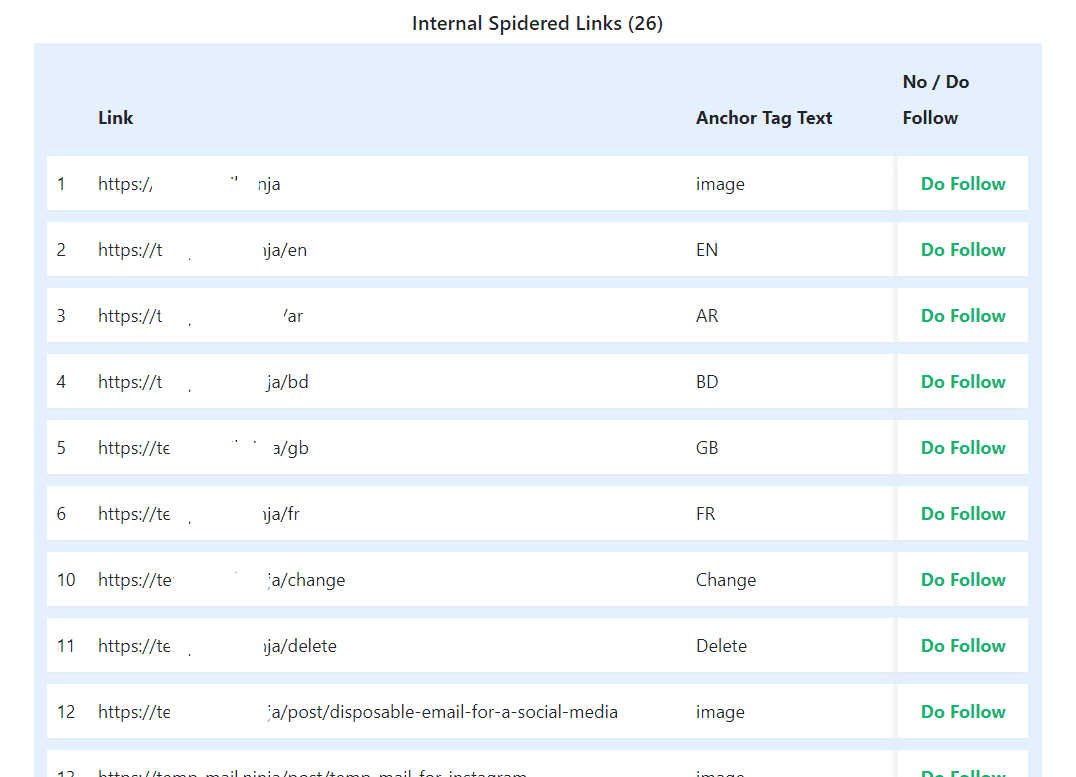 Within a short time, the Spider Simulator will display a report outlining any critical issues or crawl errors it found that could impact SEO.
Features of Seo Top Tools Spider Simulator:
Metadata (metadata for the page's title, description, and keywords)
Use of all H1 to H4 tags on the page
Links and Indexable URLs
Text content on the page that can be read
Webpage source code
The new and effective Search Engine Spider simulator can read a website in the same way as a spider or crawler would. You may obtain an idea of what search engine spiders like Google might see when they explore your website with this tool. This spider simulator in the search engine may extract the source code and provide a sample of what a larva sees. It basically acts as a search engine simulator and lets you view what genuine search bots would see after crawling your website. Analyzing website use You may see what the website's webmaster is doing with the help of a web crawler simulator. All of your site's meta tags, which are beneficial for your site's keyword ranking, will be made public. By using these tools, you may create meta tags.
It gives you a quick sample of what a larva might see on your website page. This is the Search Engine Spider Simulator Bot Tools. It will act like the process search engines use to explore your website and its pages, giving you detailed information on how your pages seem to search engine spiders or bots. Our free search engine spider simulator tool extracts the webpage source code and attempts to represent it in a way that is consistent with how a look spider may even perceive it. This is done since a lot of content and links presented on a page might not actually be visible to the search engines.
How Important Is Spider Simulator For Your On-Site SEO?
A lot of content, links, and pictures created with JavaScript may not be visible to search engines, therefore we can never be sure what data a spider will collect from a webpage. We must use web spider tools that function just like Google Spider to inspect our website in order to determine what information spiders find when they crawl it.
This will replicate information in the same way as a search engine spider, such as a Google spider, would.
The development of search engine algorithms has sped up over time. With special spider-based bots, they crawl and gather information from websites. Any information a search engine gathers from a webpage is of significant importance to the website.
To understand how these Google crawlers function, SEO specialists are constantly searching for the highest quality SEO spider tool and Google crawler simulator. They are aware of the sensitivity of the information contained within. A lot of people frequently ask what data these spiders get from the websites.
The Information Spider Simulator Simulates:
Header Section
Tags
Text
Attributes
Outbound links
Incoming Links
Meta Description
Meta Title
All of these elements are linked to on-page search engine optimization. You'll need to pay close attention to several parts of your on-page SEO in this consideration. You need the help of any SEO spider tool to optimize your websites by taking into account every possible element if you want them to rank.
On-page SEO extends beyond the content of a single webpage to include your HTML source code. On-page SEO is no longer the same; while it was in the beginning, it has completely changed and grown in significance in the online world. If your page is correctly optimized, it can significantly affect the ranking.
We're offering a one-of-a-kind search engine spider tool in the form of a simulator, which will show you how the Googlebot simulates websites. You may find it to be really advantageous to use a spider spoofer to investigate your website. You'll be able to evaluate the issues with your website's content and web design that keep it from appearing on the search engine result page. Use our Spider Simulator free search engine to help with this.
About Website Spider Simulator By Seo Top Tools
For our users, we've created one of the top webpage crawler simulators. It follows the same principle as search engine spiders, particularly the Google spider. It presents a shorter form of your website. It will inform you of your web page's incoming and outgoing links as well as its Meta tags, keyword use, and HTML source code. If you notice that some links are missing from the results and our web crawler isn't finding them, there might be a cause.
The reason behind this is explained below:
The spiders cannot find the internal links on your website if you are utilizing dynamic HTML, JavaScript, or Flash.
Google spiders and other search engine spiders won't be able to properly understand them if there are syntax errors in the source code.
If you use a WYSIWYG HTML editor, the links may be blocked and your current text will be overlaid.
These might be a few of the causes if the report's links are missing. In addition to the abovementioned reasons, there might be a number of more.
How Does A Search Engine Crawler Check A Website?
Search engines analyze webpages in a manner that people do not. Only certain file types and contents may be read by them. For example, CSS and JavaScript code cannot be read by search engines like Google. Additionally, they might not be able to recognize visual stuff like pictures, films, and graphic material.
If your website is in one of these forms, it could be challenging for you to rank it. You'll need to use meta tags to optimize your material. They will communicate to the search engines exactly how you are giving the users. You may have heard the adage "Content is King," which is especially true in this situation. You'll need to optimize your website in accordance with the guidelines for content that search engines like Google have created.
If you want to view your website the way a search engine sees it, our search engine spider simulator can assist. You need to consider the Google Bot's point of view in order to integrate the general structure of your website with the web's advanced functioning.
FAQs
How can the Spider Simulator help with SEO?
By crawling pages like a search engine, it can uncover technical problems that might be blocking search bots or causing pages to get indexed incorrectly. This allows issues to be fixed to improve indexing and ranking potential.
What does the Spider Simulator check for?
Some key things it checks include site speed, proper crawl ability, indexation issues, broken links, duplicate content problems, page redirects, and more. Any errors are flagged in the report.
How often should I run it on my site?
It's a good idea to run regular crawls on important pages, such as once a month. This allows technical issues to be caught early before impacting SEO.
Do the Spider Simulator index pages?
No, it only crawls and analyzes pages locally. It does not affect search engine indexing. Pages would still need to be submitted through sitemaps.