Website SSL Checker
Our website SSL checker online is a free and useful online tool that you may use to do an SSL server test. You may check its validity, credibility, and accurate installation by running an SSL test, which won't cause any issues for your website's visitors.

Check Website SSL Certificate
The websites SSL certificate serves as an assurance that the website is reliable, allowing you to access it without concern. It links details like the domain name, server name, and location of the business together. Each and every visitor's information is protected with encryption and is never shared.
Through the navigation bar, anybody may check to verify if a website possesses this certificate. If a website has an SSL certificate, the first part of the URL starts with HTTPS. A certificate's authenticity is just as important as its possession, though, and cannot be overlooked. An SSL certificate checker is a tool that allows website owners to verify the authenticity of SSL certificates.
Daily Search Query Usage Limit for Our Tool is Explained Below:
| | Daily Usage |
| --- | --- |
| 👤 - Gust Users: | 10 - 🔎 Search Query |
| 👋 - Registered Users: | 15 - 🔎 Search Query |
| 👦 - Basic Premium Users: | 25 - 🔎 Search Query |
| 👨‍✈️ - Professional Users: | 35 - 🔎 Search Query |
| 👮‍♂️ - Agency Users: | 50 - 🔎 Search Query |
| 🏢 - Enterprises / Organizations: | 75 - 🔎 Search Query |
Our SSL checker online is a free and useful online tool that you may use to do an SSL server test. You may check its validity, credibility, and accurate installation by running an SSL test, which won't cause any issues for your website's visitors.
You must first obtain an SSL certificate before conducting an SSL test, which isn't difficult these days. These certificates are sold by various businesses. SSL certificates are readily available, come in a variety of pricing ranges, and may be renewed annually. You will be required to provide information on your website, address, contact information, owners, etc. The SSL certificate contains your public key, which includes these specifics.
How To Check SSL Certificate With Our Website SSL Checker?
This tool is really easy to use! You don't need to download or install anything to use the SSL certificate checker because it is a web-based application.
The easy steps for using Seo Top Tools online SSL certificate checking tool are shown below;

Get started by visiting the Website SSL Checker
"Enter URL" of your domain. You can either copy-paste or write down the domain name in the field.
The next and last step is to click the "Examine SSL" button present below the URL box.

That's it. Seo Top Tools SSL cert checker will display the findings in a matter of seconds after you press the button.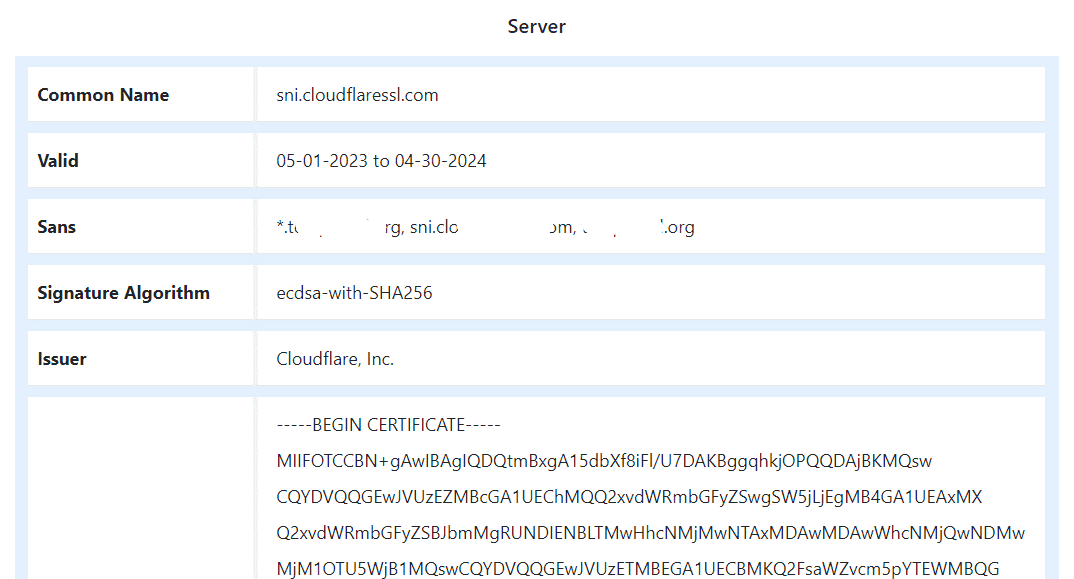 Effect Of SSL Certificate On Search Ranking
Google said in 2014 that all websites with an SSL certificate may see a small boost in their search engine position.
Search engines appreciate SSL security, particularly Google.
The fact that you've come here suggests that you're already familiar with SSL certification. Simply said, this certificate gives a site-specific encryption that safeguards any information by limiting access to it to users and websites only. Additionally, it ensures that the data cannot be viewed by any other parties, such as hackers and other cybercriminals. This is important while purchasing online since you have to submit your payment information to continue. Consequently, it protects the information.
Getting this certificate is now considered to be a need for websites in order to gain the confidence of both visitors and search engines. Google also lets the public know that they will draw attention to websites that lack security.
These steps are taken to warn internet users that websites lacking SSL certificates may not be secure places for their data. However, it also encourages the site's proprietors to buy the certificate.
Did you know that by simply looking at the navigation bar on the search bar, you can determine if any website is secure or not? The site is considered secure if the bar displays a padlock icon.
Why Is It Important To Test SSL Certificate?
- Maintain Visitor Trust:
By identifying and correcting mistakes found during testing, you may eliminate browser warnings that can reduce visitor confidence and conversion. Before problems negatively affect site users, testing gives you insight into the state of your certifications.
- Verify Your Identity:
Every site that has an SSL certificate is verified. When it comes to internet security, this authentication is important. Verified accounts on social media platforms are equivalent to verified accounts on websites. The SSL certificate, however, prevents any other website from creating a phony version of yours. Users will be able to distinguish between legitimate and fake websites thanks to this, making it easier for them to avoid shady websites.
- Became a Google Standard:
Google said in 2018 that it would identify websites that lacked TLS or SSL certificates in order to provide users with a better and more secure online experience. If your website doesn't have an SSL certificate, you should be aware that the address bar of web browsers will display a "not secure" message. Not to mention how this might harm your website's reputation as well as its search engine rating.
- Discover Configuration Problems:
A certificate's setup issues and faults can be found through SSL testing and may compromise security. It highlights issues with SAN/multi-domain certificates, expired certificates, mismatched issuers, and wrong domain names. You can fix these implementation issues before they have an impact on users if you find them early on.
FAQ's
Why should I use an SSL certificate checker?
Certificate checkers help you validate that your SSL certificates are set up correctly and free of vulnerabilities. They check expiration dates, domain matching, certificate authorities, encryption strength, and more. This prevents issues that could impact site security and visitor trust.
What does an SSL certificate checker test?
Typical tests include confirming the certificate is current, issued by a trusted authority, uses strong encryption, matches the domain name, and chains back properly to the root CA. It also checks the validity period and flags certificates near expiration.
How often should I test SSL certificates?
Industry best practices recommend checking SSL certificates at least every 30 days. Testing more frequently, such as every week, is ideal for staying on top of any issues before they impact site visitors.
Do certificate checkers work for internal server names?
Most checkers only work with public domain names, not internal hostnames. They mimic external validation, so private names and IPs typically cannot be tested.