Merge PDF Files
Merge PDF files Online is an online tool that allows you to combine several PDF files into one in seconds. Just upload your PDF files and merge them with one click. Let's merge your PDF files!

Merge PDF Files Online
Whether for work, school, or personal organization, most of us need to combine multiple PDF files into one document from time to time. However, managing and merging PDFs can be difficult without the right tools. SeoTopTools provides an easy solution for combining your PDFs into a single organized file with just a few clicks.
Daily Search Query Usage Limit for Our Tool is Explained Below:
| | Daily Usage | Single File Size | No of Files Upload at Once |
| --- | --- | --- | --- |
| 👤 - Gust Users: | 10 - 🔎 Search Query | 15 - 💾 MB | 5 - 📁 Files |
| 👋 - Registered Users: | 15 - 🔎 Search Query | 25 - 💾 MB | 10 - 📁 Files |
| 👦 - Basic Premium Users: | 25 - 🔎 Search Query | 156 - 💾 MB | 15 - 📁 Files |
| 👨‍✈️ - Professional Users: | 35 - 🔎 Search Query | 4096 - 💾 MB | 15 - 📁 Files |
| 👮‍♂️ - Agency Users: | 50 - 🔎 Search Query | 4096 - 💾 MB | 15 - 📁 Files |
| 🏢 - Enterprises / Organizations: | 75 - 🔎 Search Query | 4096 - 💾 MB | 15 - 📁 Files |
How to Merge PDF Files Mac or Windows?
Merging multiple PDFs into one document follows the simple steps: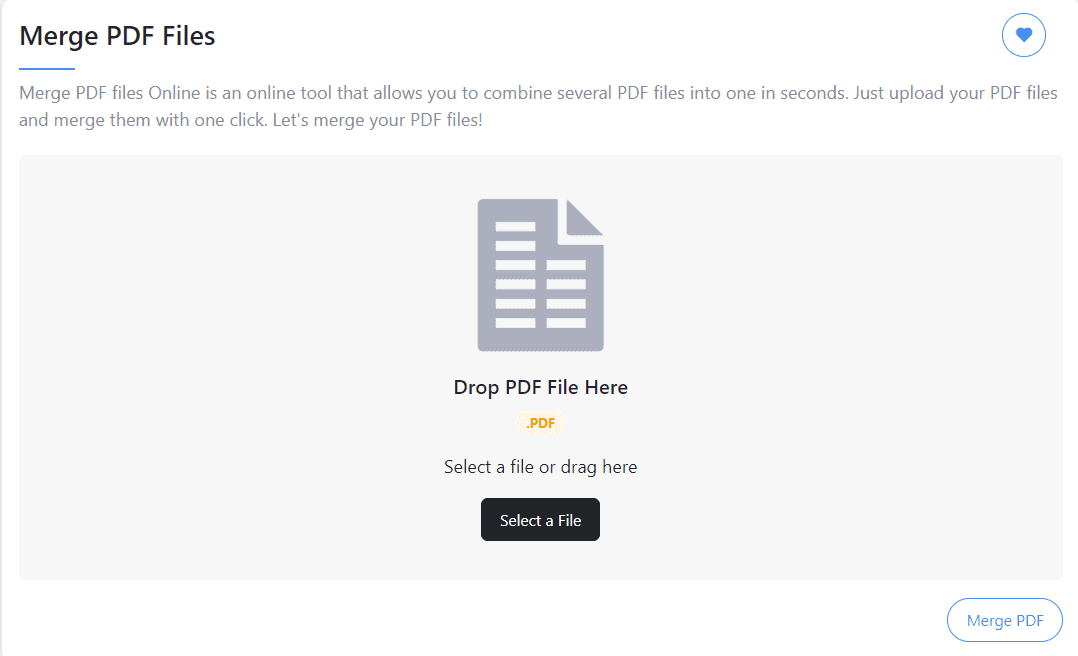 Go to "Merge PDF Files" Page.
You will Click on "Select a File" button and select all the files you want to merge.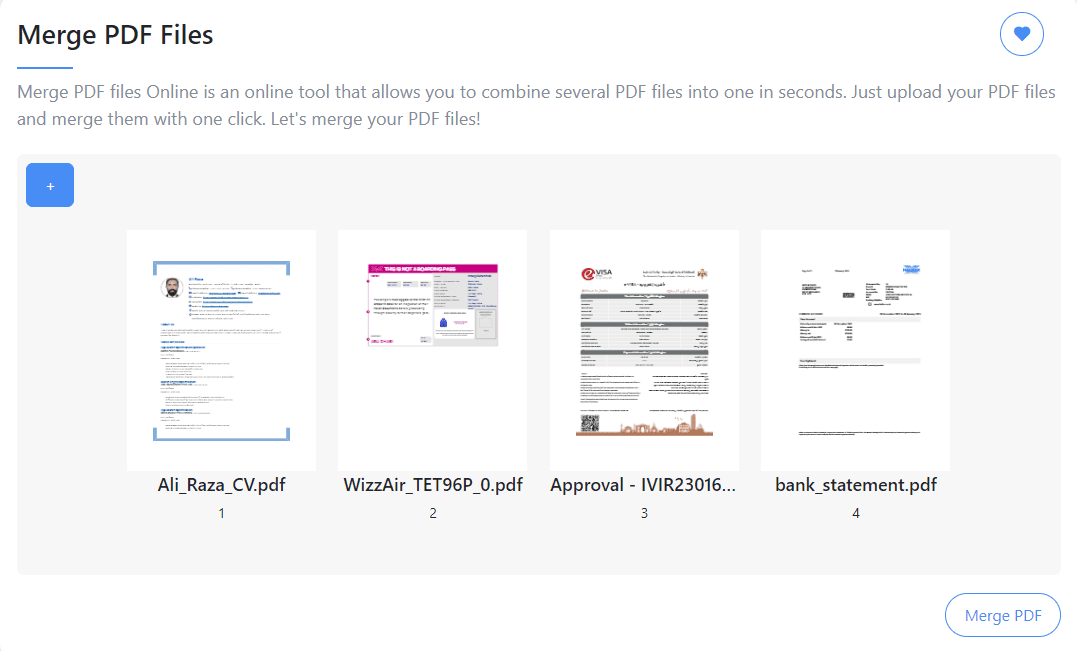 When the pages are organized correctly, click the blue "Merge PDF" button.
Our tool will combine all selected files into one PDF.

Click "Download" to save the merged document to your computer
And that's it! In a few short steps, you have a neatly organized and combined PDF documents.
Why Choose SeoTopTools for All Your PDF Merging Needs?
SeoTopTools provides a range of SEO and web tools, with our PDF Merging tool being one of the most versatile offerings.
Since it is an online tool, you do not need to download or install any software. Unlike other free tools that have limitations, you can merge an infinite number of PDFs. Your papers' quality remains unchanged since merging does not compress or damage them. After upload, pages may be simply deleted, rotated, and rearranged.
Additionally, files can be shrunk to lower their size. You may utilize it anytime you need to on any device with access at all times. You can use it anytime you need to on any device with access at all times. It includes a user-friendly interface and an easy upload, organize, combine, and download process. Through the use of 256-bit SSL encryption, your papers are safe. Additionally, unlike premium products, all functions are available for free.
Advantages of Merging Multiple PDF Files into One
Our online tool to combine PDFs may be used by people in many different industries and offers many advantages. The main advantages of using this online free PDF merging are explained below.
- Financial reports
Companies must structure their financial statements so that they may be presented to stakeholders. A company generates many sorts of financial reports, which may be prepared by multiple employees. Our PDF merge online tool can assist you in this situation by combining the reports and presenting them in a single file.
- Assignments
To finish the tasks before the due date, the students must collaborate in teams. If they continue to create single files one at a time, it can be a waste of their time. After everyone on the team has completed their files, they may be combined into one PDF file using our online PDF combiner.
- Legal Records
You must gather and acquire a variety of evidence as a lawyer. With the help of our PDF merger, you may combine PDFs online and use our lock PDF online tool to password-protect it rather than maintaining copies of legal documents in different files.
- Application in the workplace
A company can have multiple departments, and each one might be required to submit a report detailing its performance every year or every two years. It could be simpler for managers to handle if the performance reports were kept in separate files. As a result, customers may merge PDFs online into a single document using our free PDF merge tool.
- Save Multiple Files
Multiple files can be saved, which uses considerably less space. Use our PDF merge tool to combine PDFs and save lots of space rather than losing important files or transferring them to portable storage.
Tips for Using PDF Merging
Follow these tips when combining PDFs with SeoTopTools for optimal results.
- Check file compatibility
Verify file formats are compatible and editable before uploading. Confirming all PDFs you want to merge are supported versions prevents errors and quality issues in the final merged file.
- Simplify large merges
For large merge jobs, do it in smaller batches for easier management. Combining hundreds of files at once can be difficult. Break it into smaller merges of a few dozen files each for simplicity.
- Organize your PDF files
Organize your PDF files before merging in the correct sequence. To organize your files you can use SeoTopTools Organize PDF Pages tool.
- Use Numeric Sequence
Name files in a numeric sequence (1,2,3 or Doc1, Doc2, Doc3) to keep organized. Use a numeric naming convention so pages merge in proper order without having to rearrange.
FAQs
Can I merge PDFs created from various sources?
Yes, PDFs created in applications like Word, Excel, Photoshop, web browsers, etc. can be merged as long as they are standard PDF file formats.
Does SeoTopTools PDF Merger work on mobile?
Yes, our PDF merge tool works seamlessly on all devices - desktop, mobile, and tablets. No special apps are required.
Is SeoTopTools PDF Merger secure for my PDF documents?
Yes, SeoTopTools uses SSL encryption and does not store any uploaded files on its servers. Documents are secure.
Does merging PDFs decrease quality?
No, merging does not typically reduce PDF quality or resolution. As long as compatible versions are combined, the result should match the original files.